Since I have started blogging, I have also started reading and following a few blogs. I think this is becoming a thing now. Wake up, get coffee, and get updated with everyone's blogs. Funny thing is, once you start reading these blogs, you kinda feel like you know them, although they don't even know I exist.
Isn't that sorta like stalking. It feels a bit 'stalkish'. But I don't care because these women write so well and the way they write could make even the most disastrous situation sound so fun. I just love reading their blogs :D
Oh, and this gets better. Almost all the blogs I read, and most definitely the ones I enjoy most, are written by moms. Yep. You read that right. The are all moms, so what exactly am I doing reading those you ask? I don' know.
I have tried reading a few blogs of those who are not moms, but it wasn't just as cool.
These moms have their hands so full. There are times they are up to to their eyeballs in puke, yet they find the humor in everything and that's what they write about. It kinda makes me look forward to being a parent myself. Because through these blogs I am learning that despite the constant mess, occasional sickness, and the noise and everything else that comes with them, kids are beautiful and make your life so much better. You wouldn't trade them for anything in the world.
Okay, this post is getting weird. This is not me. I don't think like this. At least I never have before.
Hmm, maybe this is the start of something new.
Anyway, this post is actually a salute to all the brave mothers out there. These super heroes of humans, through their blogs, are actually making me see the bright side of being a parent. Allow me to name a few.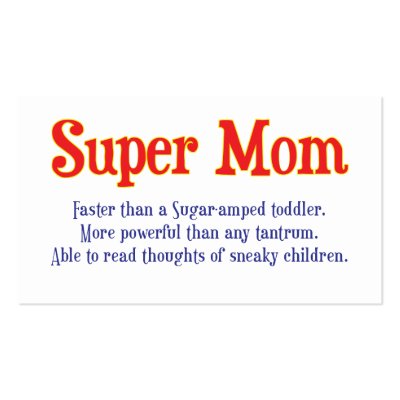 Keep on going and I may join you in a few years... :D