Oh, hi there!
Let me move that pile of unfolded laundry from the couch to over there. Have a seat!
Welcome SITStahs! So glad you could make it. I don't have any baked goods but have some coffee, there's plenty. Now sit back, ignore the mess, and make yourself at home. There you go!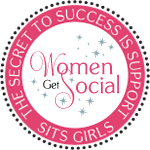 For those of you who don't know about SITS day, today is my day to be featured on this awesome SITSterhood
website
, where over 40,000 bloggers come together to find their tribe and grow their audience. Once I read this, I was sold!
I've
got to tell you though, when I signed up, I
didn't
think I'd be featured any time soon and even if I was, I
didn't
think it would be this EXCITING!!
But when I got the email saying I was going to be featured, I was over the moon! I mean, HOLY SHIZZ!! This is such an honor! It's like my birthday, a three-day weekend, and semester break, all rolled into one!
For those of you who are here for the first time, I am Xae (read: za-i), born and raised in the Maldives, but now studying in Malaysia with my darling husband. Yes, I am a wife. I am also a student. But mostly, I'm a child at heart. I love watching cartoons, doodling silly stuff, and I am terrified at the thought of having and raising little people – for now. I am trying to ease myself into the idea though. So if you have any advice, send 'em this way! I could use a lot.
These are some of my favorite posts.
Hope you stay for a while and come back soon! Don't forget to subscribe :)
Thank you for visiting!!